We desire to come alongside you and create a community where you feel the freedom to be real and wrestle with life's most important questions. We want to equip and empower you, believing you are world-changers. Join us as we explore what it looks like to know and follow Jesus in our world today.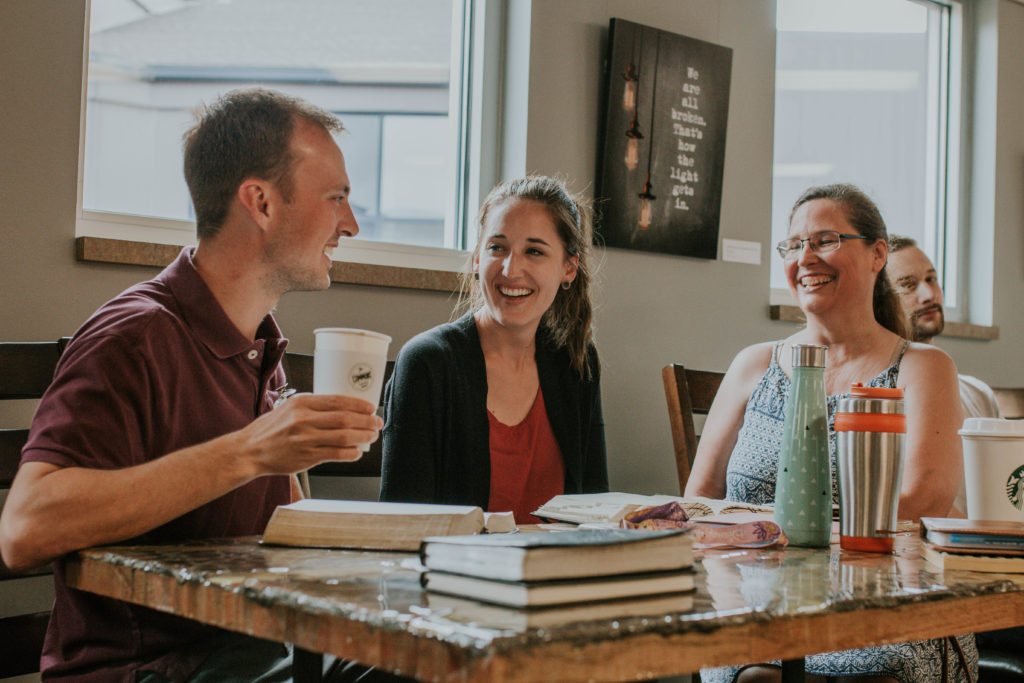 First, Coffee! 
We want to build a relationship with each young adult who steps foot in our building. We'd love to connect over a cup of coffee and help you find the best fit for you.
Community 
Community Groups: Connect intentionally with other young adults (single or married), as you join the conversation about what it means to follow Jesus. Community Groups, both large (12+) and small (<11), gather together at various times throughout the city.
If you're interested in seeing what groups are available, fill out the contact form below and we'll help get you connected.
Large Events: These social events give you the opportunity to relax and spend time together while meeting new friends.
Learn More: Contact Us

Premarital 
'Starting Your Story' Class 
This nine-week class equips couples with the tools and resources to help start their marriage on the right foot. Topics include family of origin, finances, spirituality, conflict resolution, communication and personality differences. We offer this class three times a year: winter (January/February), spring (May/June), and fall (September/October).
This class is required to be married at Lincoln Berean or by a Lincoln Berean pastor.
Weddings 
Learn more about having your wedding at Lincoln Berean.
Young Married Couples 
Find community and connection for young married adults without kids.
Large Events: These social events give you the opportunity to relax and spend time together while meeting new friends.
Personal Development
We care about your personal journey and desire to provide avenues for growth. We believe that God calls us as the Church to take a holistic approach and empower young adults in all areas of life, whether it be finances, leadership, work-life, healing or relationships.
One of the great things about Lincoln Berean is that the people here genuinely care about each other. So whether it's with one of our many pastors or a gifted community member with a heart for others, there are people here who would love to journey with you.
We have Spiritual Caregivers, Support and Recovery groups, financial guidance and so much more available to you!
We want to connect with you!
Use the form below and we'll be in touch shortly.