At LBC Kids, all children (babies through 5th grade) experience safe, age-appropriate environments where the Bible is taught in a creative, engaging, and relevant way. We believe church should be fun – God loves to hear kids laugh.
NEW Kids Blog
Check out our blog for materials that will help empower your family to engage in spiritual discipleship during your time at home.
Each weekend we have new videos for both preschool and elementary kids!
Due to concerns associated with the coronavirus (COVID-19), many Kids activities are on hold for now.

We're available to help you walk your family through this unprecedented time.
Sundays
We provide a safe, loving environment for children in nursery, preschool, elementary and special education. Children are taught God's Word through creative, hands-on Bible stories, singing, and activities.
Kids Clubs 
Join us Wednesday evenings for Kids Clubs! We offer a variety of learning environments that will help your child apply God's Word to their life.
Wednesdays, 6:30-8:00pm
September – April
Register today for Spring 2020
You can also come early and enjoy a meal with others – check out our Wednesday Night Meals!
Special Events 
We host several special events throughout the year such as Vacation Bible School, Halloween Party, Family Nights, Child Dedication, baptism weekends and more.
We have a check-in desk designated for first-time guests. Here we'll meet your family, register your child in our database, and connect you with a volunteer to show your child their classroom.
On your first visit, we recommend arriving 15 to 20 minutes early.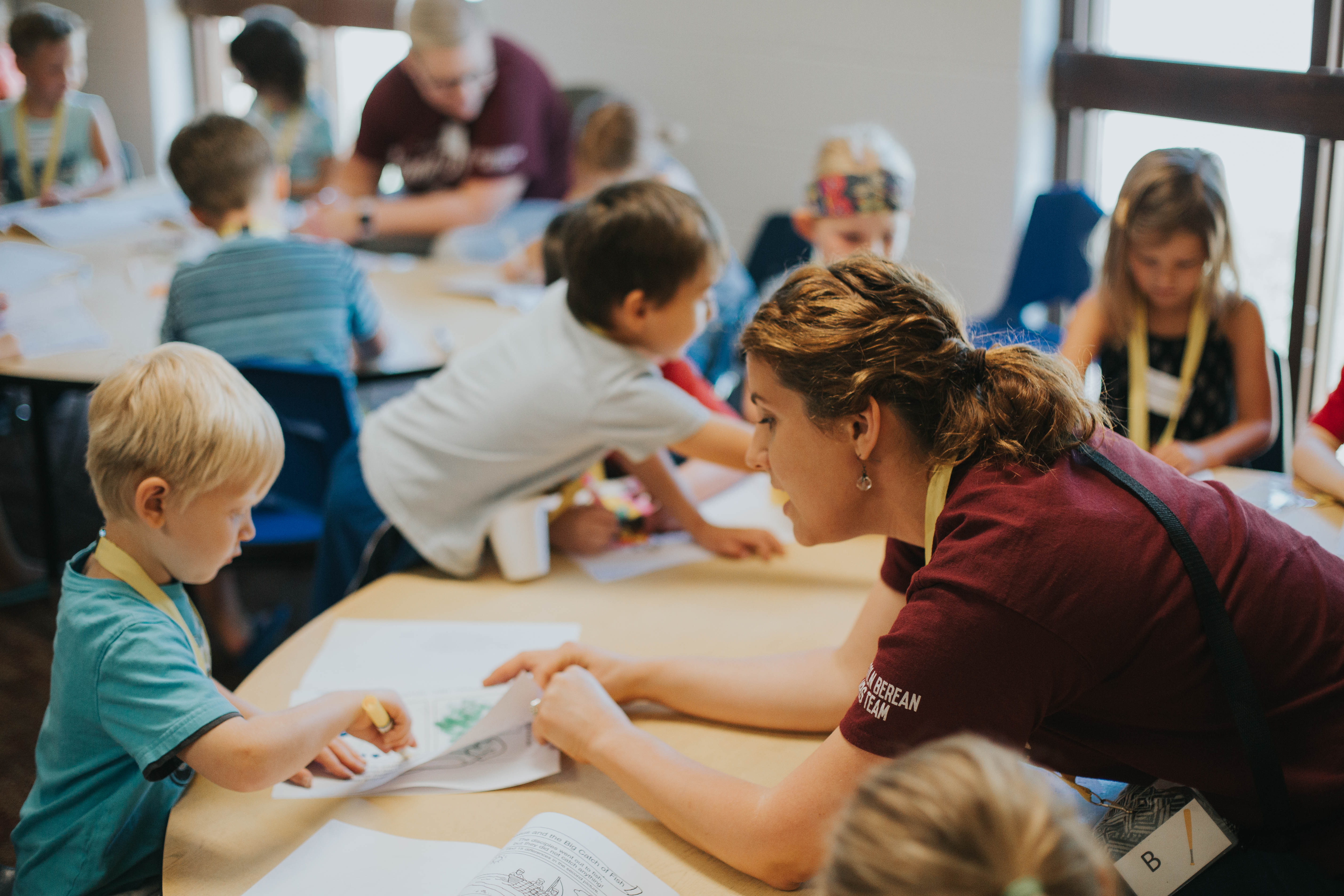 Our mission at Lincoln Berean Church is to present every person complete in Christ, and we believe this starts with our kids. Would you be willing to serve the kids and parents of your community? A variety of roles are available on Sundays and Wednesdays, from leading kids and welcoming families, to singing songs and telling stories.
They're excited to share the love of Jesus with kids and not afraid to step on small, sharp toys.
Meet our Kids' Ministry team!
Have questions, or ready to get involved? Either way, we can't wait to help. Just fill out the form below and we'll get back to you in a jiff.