We have a check-in desk designated for first-time guests. Here we'll meet your family, register your child in our database, and connect you with a volunteer to show your child their classroom.
On your first visit, we recommend arriving (at the North Entry) 15 to 20 minutes early.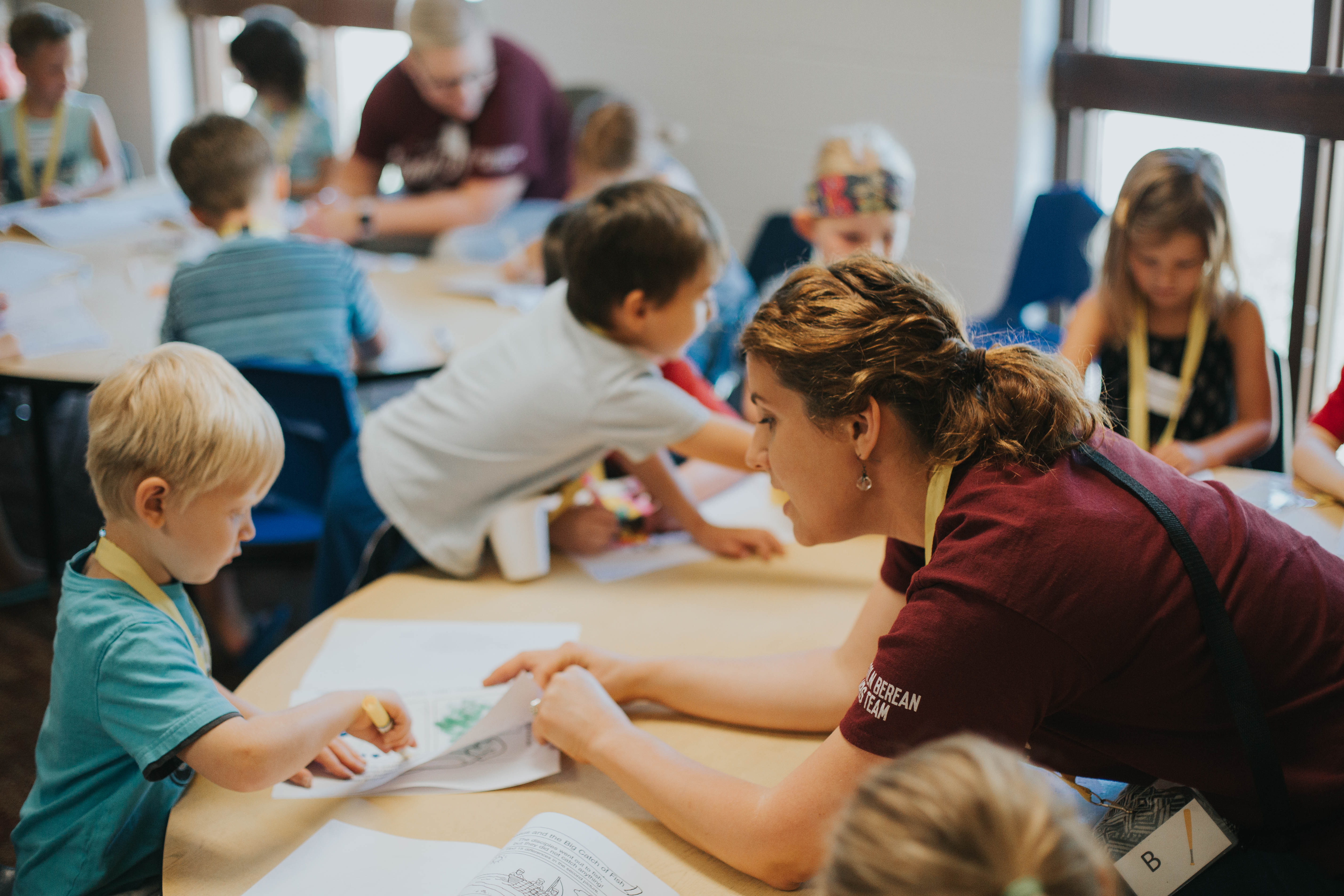 Our mission at Lincoln Berean Church is to present every person complete in Christ, and we believe this starts with our kids. Would you be willing to serve the kids and parents of your community? A variety of roles are available on Sundays, from leading kids and welcoming families, to singing songs and telling stories.
They're excited to share the love of Jesus with kids and not afraid to step on small, sharp toys.
Meet our Kids' Ministry team!
Have questions, or ready to get involved? Either way, we can't wait to help. Just fill out the form below and we'll get back to you in a jiff.