We believe worship is our highest calling as the people of God and, therefore is to be lived out as a way of life. Each weekend we gather as the Church to lift up the name of Jesus and worship our God who has saved us.
Join us for our weekend services! 
Saturdays, 7:00pm Sundays, 9:00 + 10:45am
Worship Arts is comprised of people who love worshipping and serving, and are dedicated to helping people experience God's presence. Whether your preferred expression is through music or technical arts, we are passionate about identifying and equipping you as an artist, for God's glory.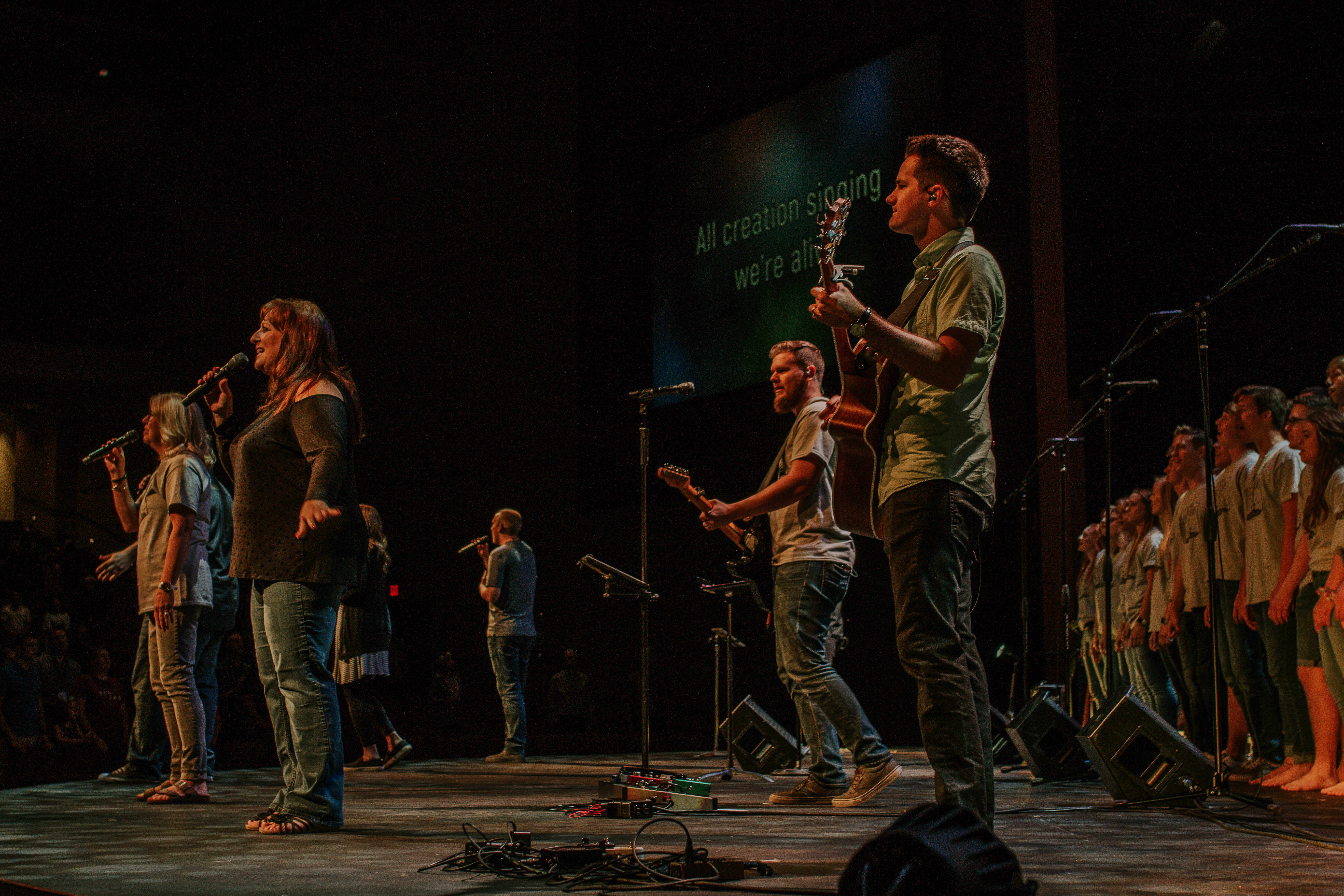 Worship Teams 
Our worship teams seek to create an environment in our weekend services for people to authentically engage with God in worship.
Our bands, vocalists, and worship choir use many different musical styles to lead us in worship and lift up the name of Jesus.
Production Teams
Our worship services depend highly on several teams of people working hard behind the scenes. Utilizing sound, lights, video and much more, our production teams help create a distraction-free worship experience.
Adult Worship Choir
Open to adults of all ages.
This choir serves in the worship services every 4-5 weeks and rehearses in the fall for a Christmas concert in early December.
Youth Choirs
Consecrated
For students grade 6-9th. This choir meets during the school year and ends the season in the Spring with a final concert.
Esprit de Corps
For students grade 9-12th. This choir consists of students from several different area churches. Applications are open early in the year and culminates with a regional tour in July.
Concert Series
We partner with national artists, bringing their talent to our community.
To make these events happen, we need volunteers to help with ticketing, hospitality, merchandise, ushering, stage construction, load in, load out, and promotion.
We are excited to help you find an answer to your question!