At LBC Kids, all children (babies through 5th grade) experience safe, age-appropriate environments where the Bible is taught in a creative, engaging, and relevant way. We believe church should be fun – God loves to hear kids laugh.
Sundays
We partner with parents to bring kids to a genuine and living faith in Jesus. We provide a safe, loving experience through fun social interactions, engaging biblical teaching, dynamic kid-friendly worship and a small group connection with a caring adult. Parents are equipped and empowered to be the primary disciple makers of their kids.
Family Experiences 
We provide well planned events that give parents the opportunity for meaningful, memorable and faith building experiences with their kids. Knowing that parents have the greatest influence in a child's life, we seek to inspire and empower with events that put parents in the driver's seat to be the parents they seek to be.
We have a check-in desk designated for first-time guests. Here we'll meet your family, register your child in our database, and connect you with a volunteer to show your child their classroom.
On your first visit, we recommend arriving (at the North Entry) 15 to 20 minutes early.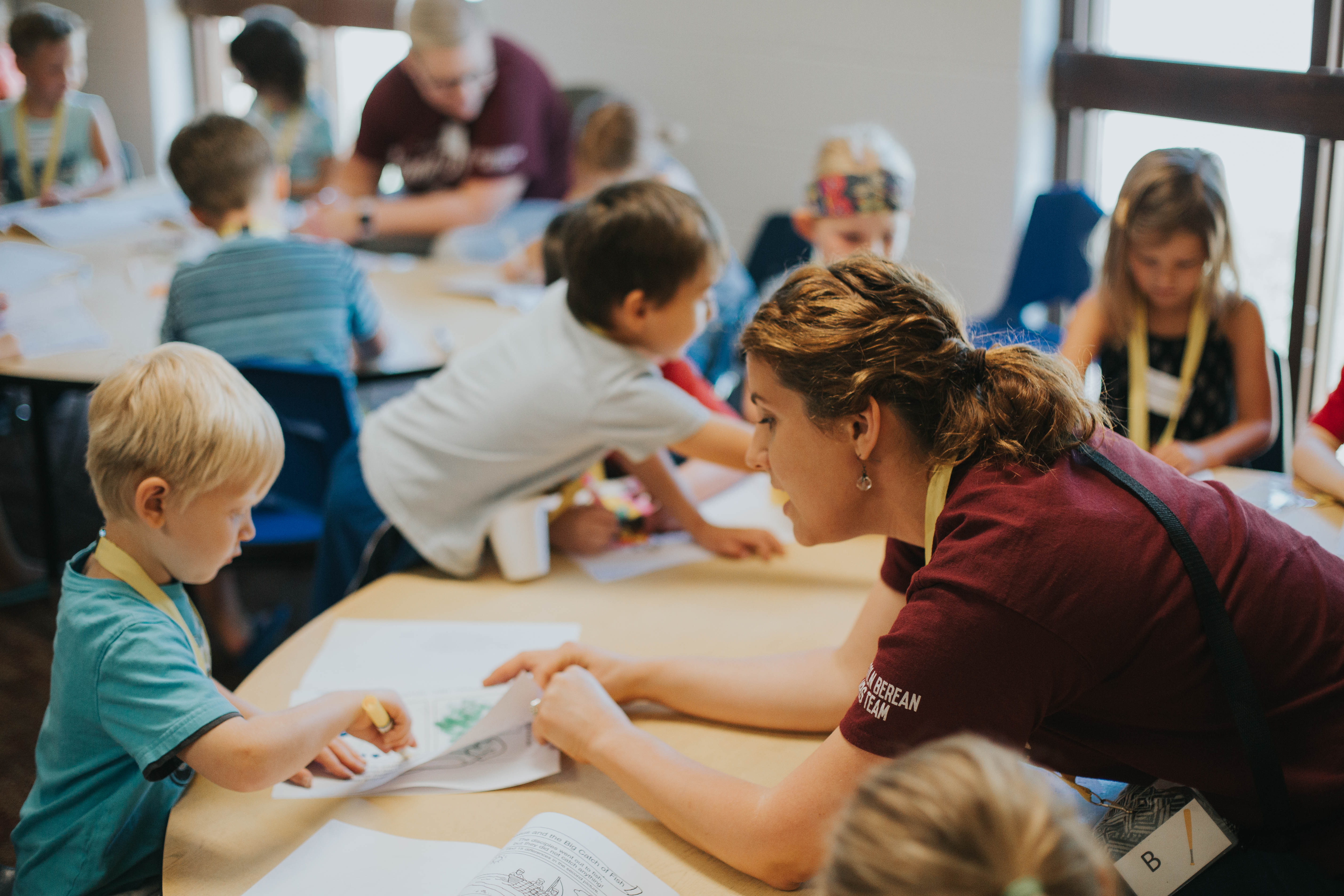 Our mission at Lincoln Berean Church is to present every person complete in Christ, and we believe this starts with our kids. Would you be willing to serve the kids and parents of your community? A variety of roles are available on Sundays, from leading kids and welcoming families, to singing songs and telling stories.
They're excited to share the love of Jesus with kids and not afraid to step on small, sharp toys.
Meet our Kids Ministry team!
Have questions, or ready to get involved? Either way, we can't wait to help. Just fill out the form below and we'll get back to you in a jiff.