As we crank the volume up to 11, kids will hear about the people from the Bible who learned to step out and make a change in their lives because of Jesus!
They'll discover that we all can have a personal relationship with Christ and learn to see ourselves through God's eyes. So, join us as we tune into a playlist full of stories about how we are known and forgiven, and that we can change in wonderful ways!
– ONLINE REGISTRATION –
Opens: Saturday • May 1, 2021
Closes: 5:00pm • Sunday • July 18, 2021
Register In Person: 8:00am • Tuesday • July 20, 2021
(we encourage you to register online to avoid potential long lines)
– COST –
$15/child, $45/family max
Scholarship questions? Email us at kids@lincolnberean.org
Friday Night // Outdoor FAMJAM
Friday, July 23 // 5:30pm-8:30pm
Lincoln Berean Southeast Parking Lot
Join us for the final lesson of VBS Press Play/Get in the Mix and get a taste of what your child has been experiencing all week!
We will celebrate what we learned during the week and enjoy time together as LBC families. Be sure to come hungry, because in addition to yard games and a final lesson, we will have a hotdog cookout for no additional charge! While you're checking out the bounce houses, gaga ball, and obstacle course, local food trucks with fun treats will be parked around the perimeter.
You won't want to miss this fun evening with your family!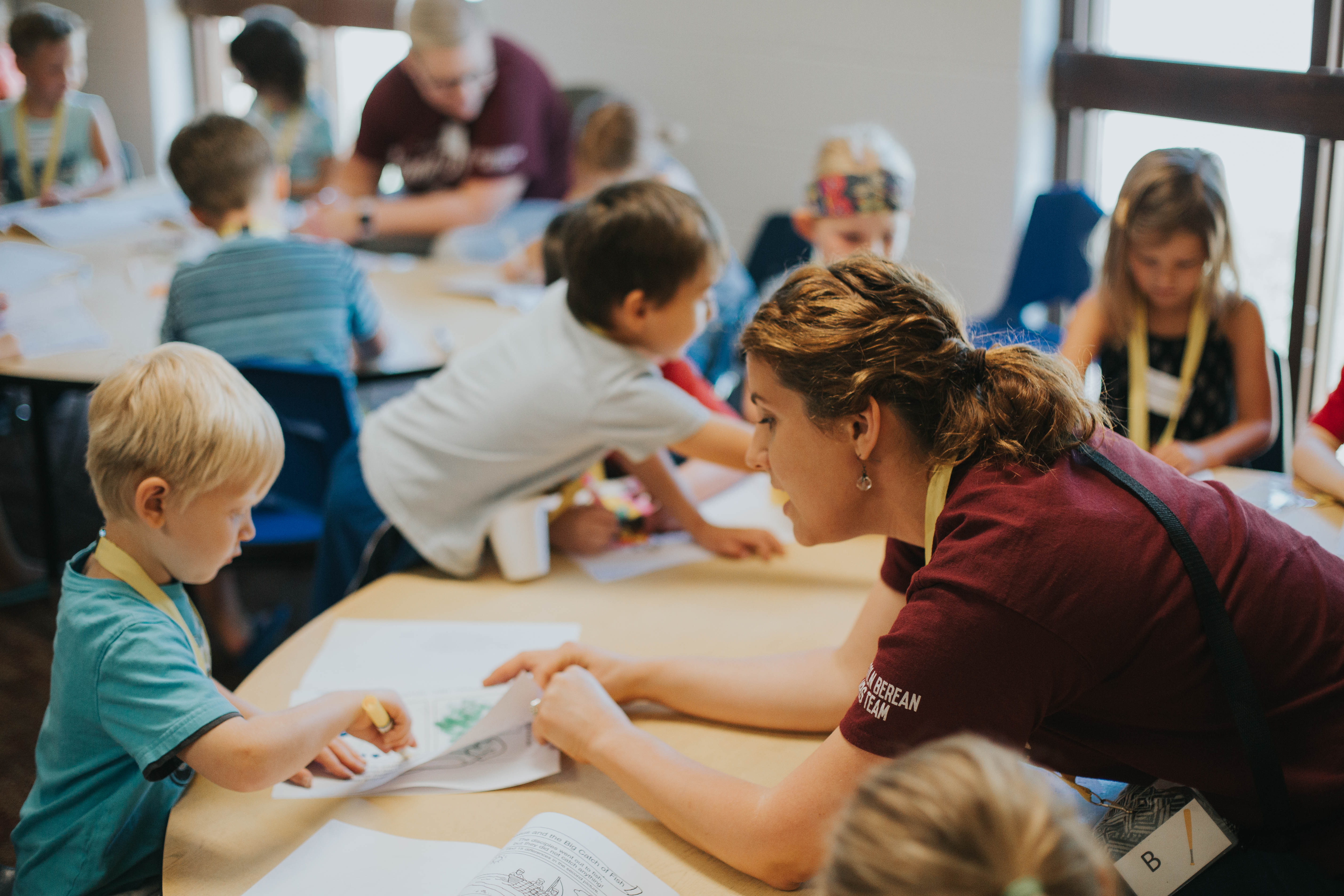 Our mission at Lincoln Berean Church is to present every person complete in Christ, and we believe this starts with our kids. A variety of roles are available:
Small Group Leader
Crafts, Games, & Snacks
Welcoming Families
Worship Leaders
Activity & Environment Setup
Would you be willing to serve the kids and parents of your community?
Coronavirus Update
We will continue to follow local and federal childcare guidelines as far as social distancing, mask-wearing, and other restrictions. We expect guidelines will change before VBS begins (and we will communicate those changes as they occur), but as of now:
Masks will be worn in transition from room to room, when meeting as a large group, and when inside and unable to keep more than a 6-foot distance
Small groups will stay under 10 people
Daily health checks, including reporting symptoms and temperature readings, will be required
Do you have questions about VBS?  We would be delighted to answer those, use the form below and we'll be in touch.